Martin Cantu & L-Rey Is a Multi-Cultural music ministry that touches the hearts and lives of all people, especially those individuals who would't necessarily listen to Christian or Gospel Music. Martin Cantu & L-Rey ministry reaches folks at their inner most core, ushering in the Holy Spirit while sharing their life changing testimonies. Their multi-cultural sound appeals to all demographics young and old.
Martin is the senior pastor at "Praise Worship Center" Located in Pinole Ca.
​As an ordained minister Martin's heart and desire is to reach the inner city communities and share the love, faith and hope of God's Amazing Grace.
​Praise Worship Center is a non-denomination ministry that teaches biblical relationship not religion.

​​Martin Cantu is a former lead singer of the Legendary Latin Rock band "Malo" who is known for the hit song
"Suavecito"
Martin was with Malo between
​1993-1997, he went on to co-write and sing on two of Malo's later CD's, including
​"Senorita and Malo Rocks The Rockies" Martin has also participated and appeared in several motion pictures including the 2014 Oscar award winning film "Blue Jasmine" starring Cate Blanchet & Alec Baldwin directed by Woody Allen.

​​While on tour in Denver Colorado Martin overdosed on crack cocaine, however revived by the Breath of God Martin made a life changing decision to pick up his Cross and dedicate his time, talents and heart to share the Gospel of Jesus Christ.
Hear Martins Testimony of Second Chance, Life Transformation and God's Amazing Grace. Simply click on the video testimony with evangelist
​Joyce Meyer located on the left.
Jesus Cristo: L-Reys gospel remake of Malo's hit song Suavecito.
Martine ministers with his wife Lani & Island Praise Hula ministries at Rick Warren's Share Da Aloha' conference
Evangelist Mario Murrilo Introduces Martin at 2010 Victory Outreach World Conference
iMartin
cameos
in the new motion picture "Blue Jasmine" directed by Woody Allen. Starring Cate Blanchete and Alec Baldwin" Martin appears in tralier at 1:17
in 2012 Martin and his son Martin Jr. score three original songs in the independent film Sin Padre including L-Rey's hit single "Pray With Me"
Martin cameos as a Store Owner in the motion picture "La Mission" starring Benjamin Bratt
in 2008 Martin
volunteers t
hree original songs in New Millennium Film Follow Me Home
View Martins film history on the International Motion Picture Database
Welcome to Martin Cantu & L-Rey Music Ministry
Martin Sings on Malo Rocks The Rockies Live concert in Denver Colorado
As a Husband and wife Power Team Martin and Lani Cantu deliver an anoited presentation filled with Song, Praise Dance and anointed testimonies.
​Sister Lani is the director of Island Praise Hula a ministry that shares the art of dance for the sole purpose of praising the Lord


L-Rey Music Management: (510) 245-3354
1500 youth came together at Purdeu University and raised over $50,000.00 for Lafayette Indiana a comunity in need. I'm proud to announce that they used L-Rey's song called "The Open Door" as their fundraiser theme.
Martin of L-Rey is interviewd by world wide evangalist Joyce Meyer
Pray With Me. Martin Cantu & L-Rey'
Martin sung on Malos CD Sinorita
Malo live at the House Of Blues
Husband & Wife Ministry Team:
TBN Praise The Lord Interview
Click here to visit our church Praise Worship Center:

Martin Cantu & L-Rey Trilogy CD.
​Trilogy is a compilation of Martin's hit songs from his last three CD's. It's like hearing three CD's in one. Get your copy today. Click the Add Cart then Check Out button. God bless you
If you like Martin and Lani Cantu to minister at your next function. Simply click here or call L-Rey Management at: (510) 245-3354
Hear Martin's music here.
Simply click here to review Martins music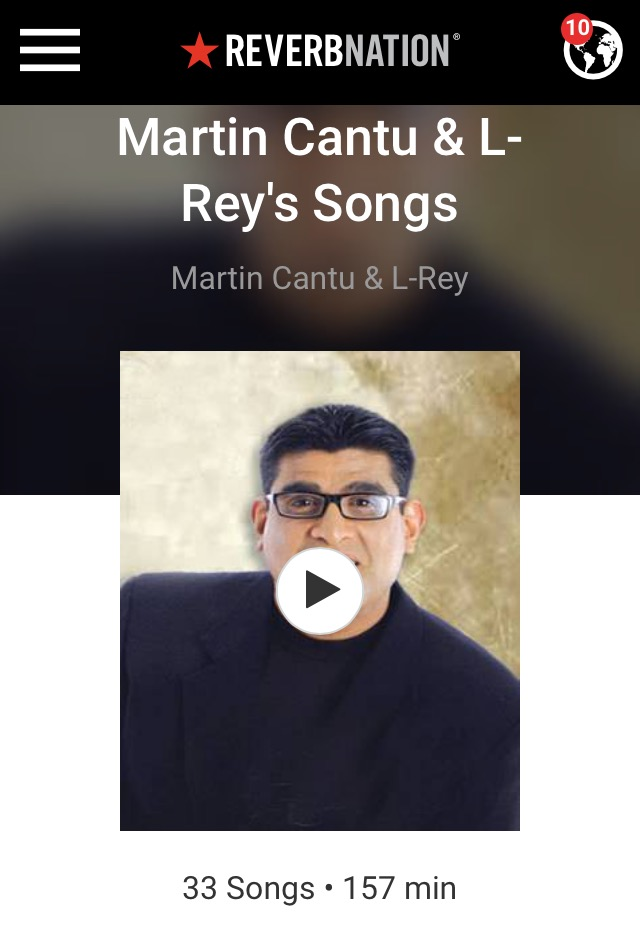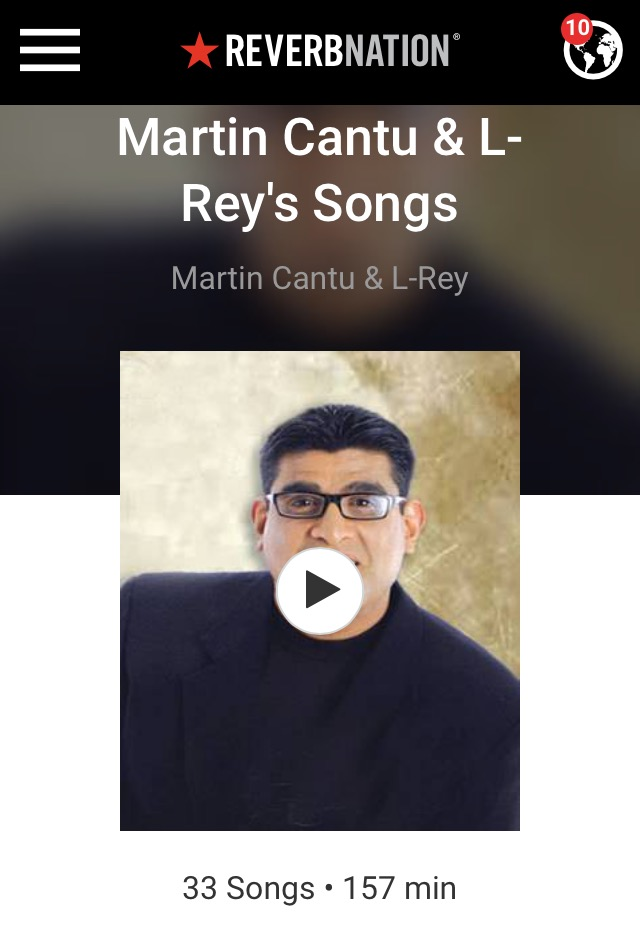 If you wish to make a tax deductible donation to our church or ministries simply click here: